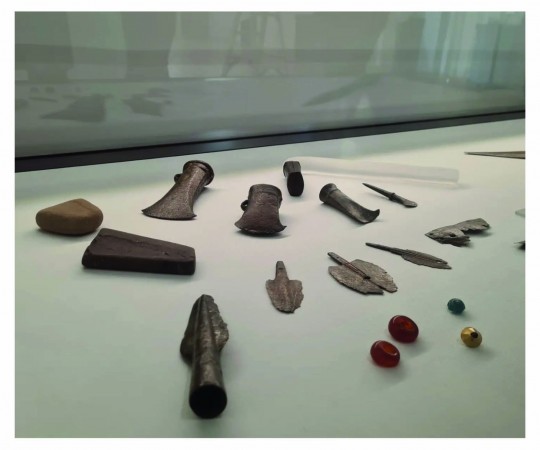 Current Exhibitions
In our main gallery, we have 'An Tilleadh' (The Return). This exhibition showcases an eclectic hoard of objects was discovered while peat digging near Adabrock in 1910. This hoard dates to the Late Bronze Age (c.1000-800 BC). It contains bronze axeheads, a spearhead, three razors and other tools, as well as fragments of a decorated vessel, two whetstones and rare beads of glass, amber and gold. Two Late Bronze Age bronze swords were found on separate occasions while peat digging at Aird Dell in 1891 and 1892.
To mark 100 years since the departure of the SS Metagama, SS Marloch and SS Canada, Comunn Eachdraidh Nis' latest exhibition will display artefacts from each ship and other items from the Canadian Pacific Steamship Company. There will also be information on those who emigrated from the villages of North Lewis. This exhibition is displayed in the centre of our museum space.
In our rear gallery, we have on temporary display the photographs of Dan Morrison 'Dan na Sparaig' from Knockaird. The photographs depict local life and people in Ness from the 1950s to the 1990s.
Discover more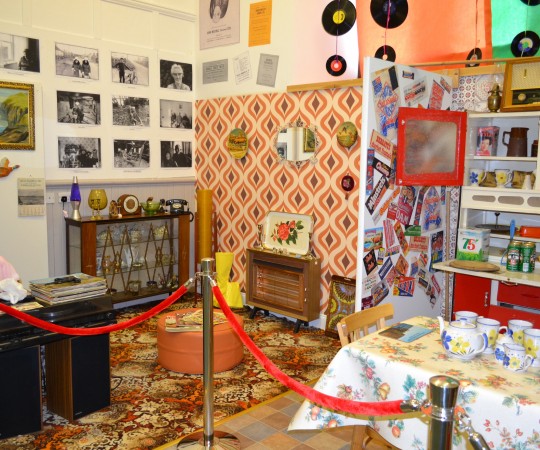 Previous Exhibitions
Previous exhibitions include Urachadh The Restoration of An Sulaire, World War I, Ness FC and A Look Back at the 1970s which marked the 40th anniversary of Comunn Eachdraidh Nis.
Previous Exhibitions