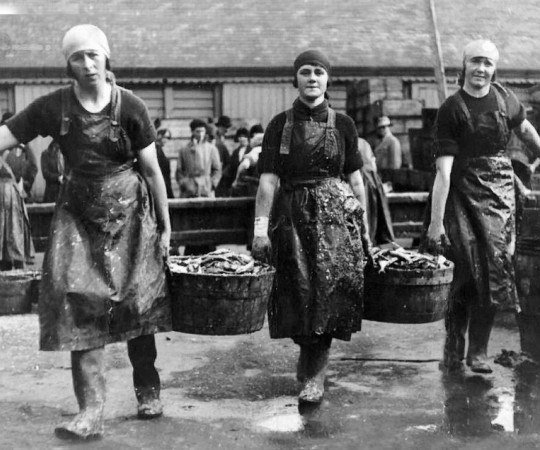 The Ness fishing industry reached its peak in the 19th century. Rich fishing grounds off the Butt of Lewis yielded record catches of ling and cod, but also the more lucrative halibut and turbot.
From the pier, the catch was carried in creels, usually by women employed by curers, to the curing station where the fish would be gutted, filleted, salted then dried on flat rocks nearby. Trading smacks delivered large quantities of salt and other materials, then loaded the cured fish for export.
Local harbours are now mainly used for recreational fishing, with some commercial creel fishing in the summer.
Ness, in common with other fishing communities, experienced a number of fishing tragedies. Over the hundred year period of the fishing industry, it is remarkable that many more were not lost from the open boats which operated in the treacherous seas, due in no small measure to the build and design of the sturdy Ness 'Sgoth' and seamanship of the men who sailed them.
Learn More