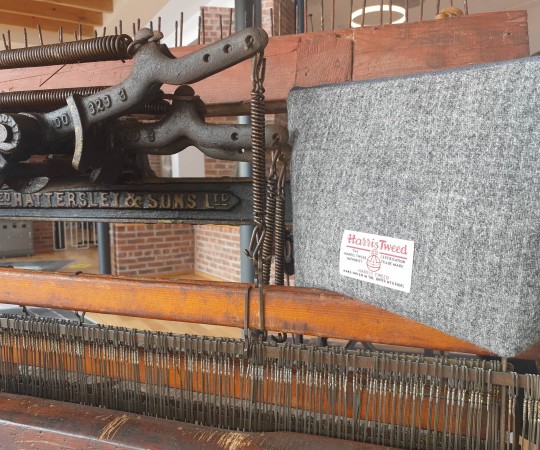 Harris Tweed is a unique woollen textile, hand-woven for centuries by islanders throughout the Outer Hebrides, at their own homes.
In 1846, when Lady Dunmore, widow of the Earl of Dunmore, owner of Harris, replicated their clan tartan in Harris Tweed for her staff, this introduced the cloth to her mainland friends, beginning what we now know as the Harris Tweed Industry.
Around 1920, hand looms were replaced by the Hattersley loom, which became the workhorse of Harris Tweed production until the early 1990s when the new double-width Bonas-Griffith loom was introduced.